The Functional Experience
Leading retail experience consultancy Quinine's seven-part webinar series discusses, defines and validates the meaning of 'retail experience'. Here, Quinine's Alex Whitlow and Ian Johnston take a deep dive into the meaning of functional retail experiences.
Rapidly shifting consumer expectations are altering the entire notion of what shopping is. On our high streets, brands seek to meet the emotional and functional needs of today's savvy, connected consumer through an emphasis on, and an elevation of, experience. To help define what the term 'retail experience' really is, Quinine has developed a framework. This tool helps light the way for retailers to create the most rewarding time in-store for both the customer and the brand.
In previous episodes we introduced our overarching 'Experience Framework' tool and explored Place and the Customer Journey. Here, we look in depth at 'The Functional Experience' and break down the shopper's functional mission into its distinct elements, revealing its integral role in creating more meaningful and memorable retail experiences.
More often than not, a discussion of 'retail experience' will focus on the fun, the immersive and the interactive and forgo the crucial element of the functional. Rarely is the functional even identified as an experience. Yet, this is one of the principle reasons that people go into stores: we go into store to buy or do something. In fact, research says functional missions account for almost 50% of the reasons why people visit shops.
If we dive a bit deeper, we can examine the functional mission and more specifically the functional mindset. Historically, people went into shops to buy the provisions they needed. Their mindset was geared around five simple considerations: Where is there availability? How much effort am I willing to invest? How much am I willing to pay? How soon do I need it'? and How much choice do I demand? Whilst today's consumer has undoubtedly developed a more nuanced relationship with stores and with material purchases in general, a functional mindset is still very much in evidence when they enter those retail environments.
Today, the functional mindset not only covers the things that the shopper needs but the things that they want or think they want. We recognise how there is now a blurring of people's needs and wants. This means there is a spectrum of missions that retailers should consider. The spectrum runs from specific to general. At the specific end of the spectrum the shopper knows exactly what they need. The built retail environment can and does accommodate these missions. However, if this need can be facilitated anywhere, the specific mission will be at risk to the e-commerce channel. The online sphere after all provides more choice and the promise of effortless, speedy shopping.
At the general end of the spectrum the shopper is more open to discovering new things and to interacting with people; their mission is governed by their wants rather than their needs. It is these general shopper missions – with discovery and consultation included - that present retailers with the greatest opportunity to deliver meaningful and memorable experiences. By bringing the human, the physical and the digital together, it is here, at the general end of the spectrum, that physical retailers must not just invest but they must excel.
Functional missions relate in some way to most product and service brands in retail. As an example, we look at a typical functional high street mission; the dry-cleaners. Typically, the dry-cleaning store customer will have a functional mindset that includes ease of use, cost and speed of service. The mission is specific; I need to get a shirt dry-cleaned before tomorrow's 9am meeting. So how do you make this experience stand out and exceed the customer expectation in what is a commoditised market?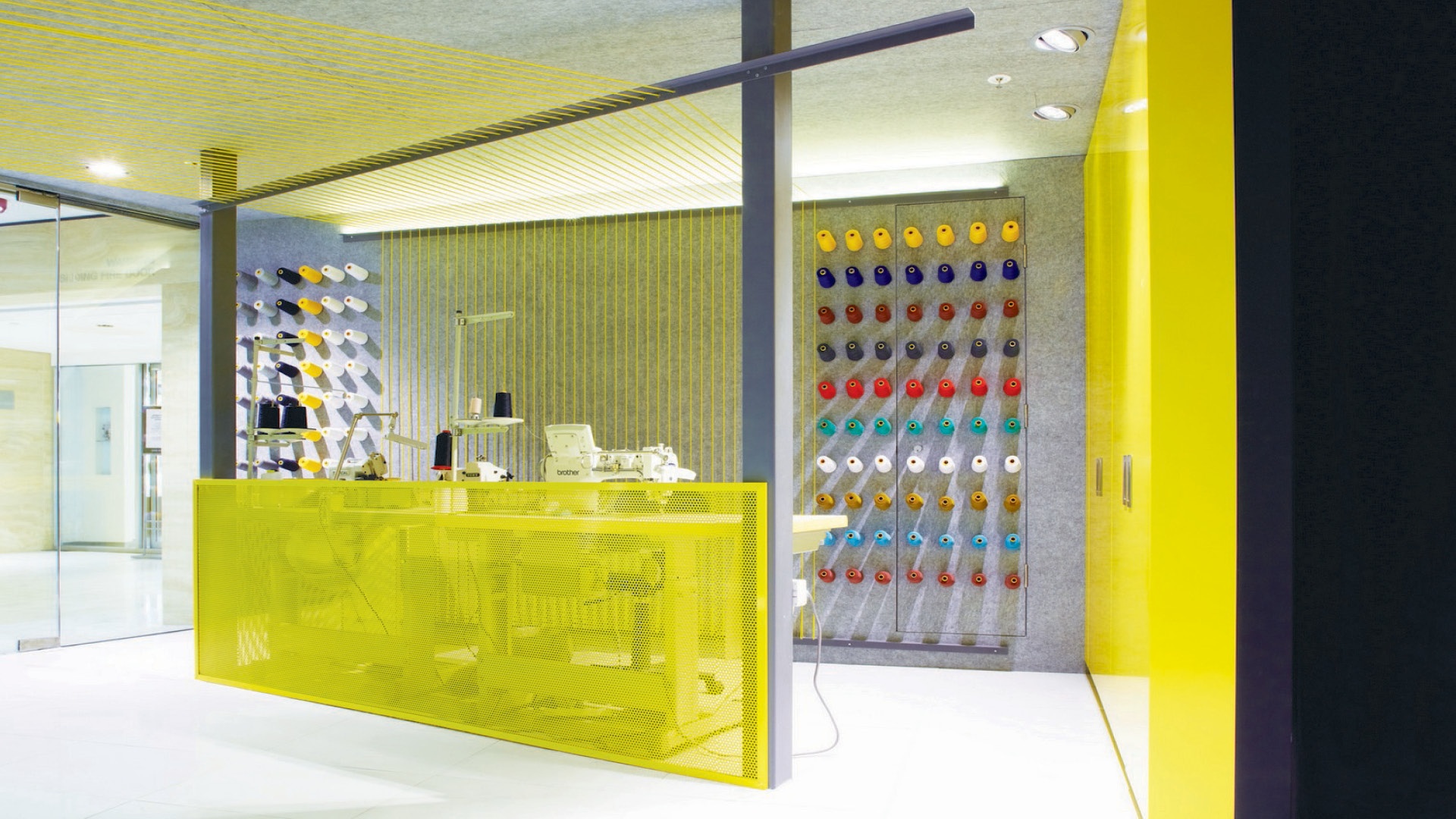 A typical functional high street mission; the dry-cleaners.
The typical dry-cleaner customer experience is a linear journey. The dry-cleaner executes – with differing degrees of consideration - the stages of 'Attract', where the customer is drawn into store; 'Welcome', where they are greeted; and 'Select', where they choose the service they want. They move through to 'Transact', where they pay and 'Goodbye', where they finish the journey.
Quinine's retail experience framework enables us to identify this journey and understand what currently works well, what needs to work harder and where the gaps are. Today's customer expectations have been raised by their experience of beautifully executed frictionless retail design elsewhere and dry-cleaners need to respond. We know that well thought out store environments will attract customers and build deeper connections. There are proven examples of dry-cleaning services considering the mindset of their customers; I can now pay through an App, I can pick up and drop off 24 hours a day, I can get home delivery. In nearly all cases the existing linear journey can work harder.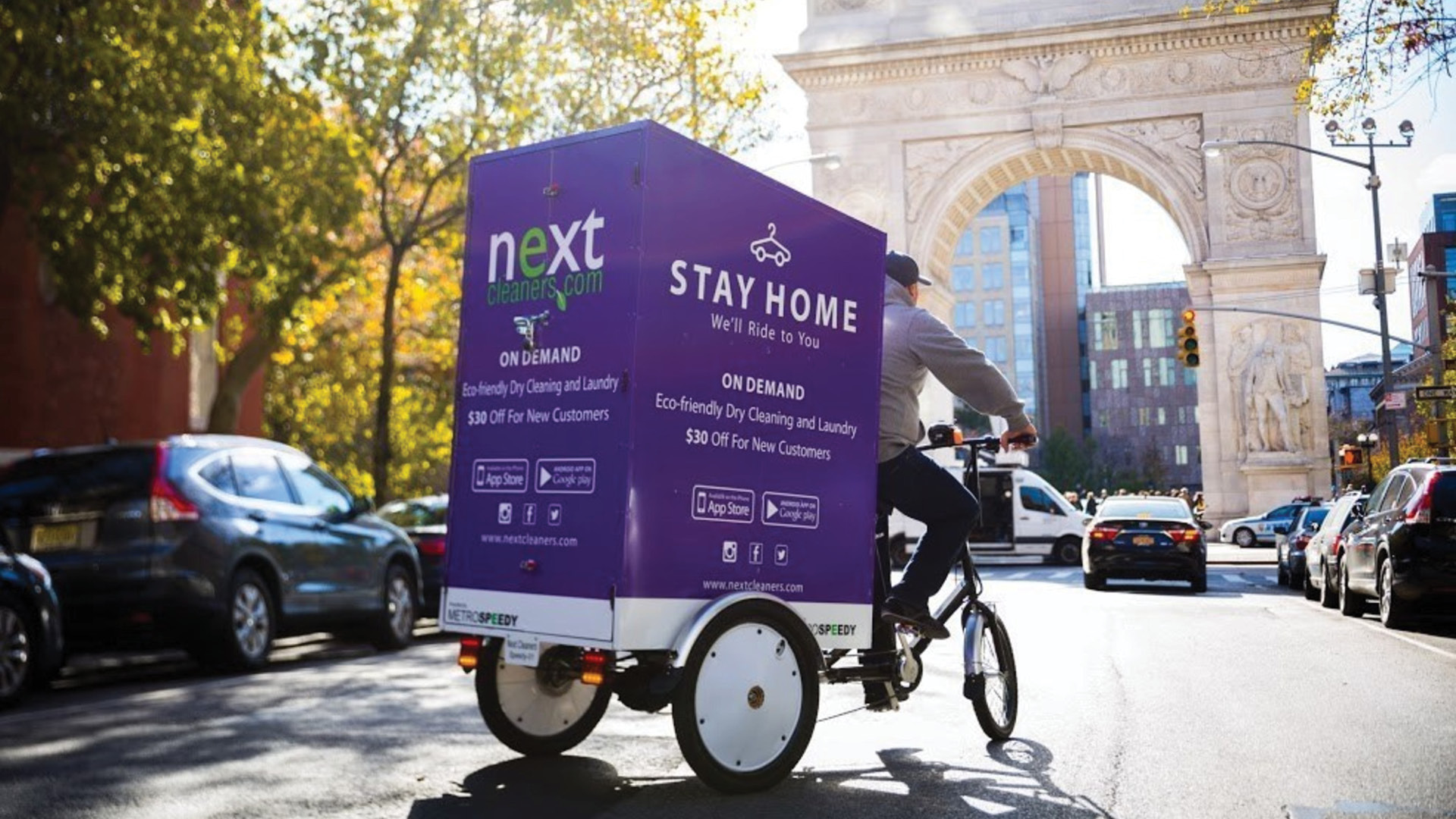 Some dry-cleaners are already considering their customers' functional mindset.
Where Quinine's framework really helps is in identifying opportunity gaps. Outside of the typical linear journey there remain the unexplored stages of 'Discover', 'Consult' and 'After-sales'. How might these be delivered within the dry-cleaner? For example, using the physical store space to celebrate and highlight new services can add a layer of curiosity in an otherwise familiar journey. This invites customers to ask questions and discover new products and services. Introducing the consult stage, perhaps through clothes care advice, also allows the store to work harder. Finally, with a considered approach to after-sales, a retailer can enhance its existing services and explore different reasons to drop in: how about after hours tailoring or knitting classes?
Once we have improved the existing customer journey, and have taken advantage of the opportunity gaps, the result is quite interesting. Not only does the dry-cleaner now support a robust and frictionless functional mission but it can also cater to the 'Social', 'Escape', 'Educate' and 'Entertain' realms of retail experience. And we know, the more layers that we can include, the more meaningful and memorable that encounter will be.
Where Quinine's framework really helps is in identifying opportunities to enrich retail experiences.
Functional missions are central to how people shop yet no one identifies them / rarely are they identified as an experience. To succeed, retailers need to address the functional experience. In doing so they will provide a more positive encounter with the brand and secure the foundation of all the other more buzzy aspects of the retail experience.
This article is Episode 03 of Quinine's webinar series on the topic of 'What is Experiential Retail?'. Subsequent webinars will take deep dives into the remaining four experience 'realms'. Details of all other titles and earlier webinars can be found here: