The Social Experience
Leading retail experience consultancy Quinine's seven-part webinar series discusses, defines and validates the meaning of 'retail experience'. Here, Quinine's Alex and Ian take a deep dive into the meaning of the social experience within retail.
In the first episode we introduced our overarching 'Experience Framework' tool. Here, we look in depth at 'The Social Experience' element of that framework. We examine the core parts of the shopper's social mission, revealing the integral role of 'Social' in creating more meaningful and memorable retail experiences.
Being social is a fundamental part of being human; we are social animals. The influential 'Theory of Human Motivation' proposed by psychologist Abraham Maslow illustrates this. Maslow's idea of a 'hierarchy of needs' positions our social need at the centre of the hierarchy. Building upwards from our basic needs, such as eating, towards the need for love, belonging, and finally acknowledgement. These needs are bound up with our social self, how we interact, connect emotionally, share and collaborate with one another.
At Quinine we get a better understanding of social interaction types by using our 'Spectrum of Social Connection'. This scale, which ranges from connecting with individuals at one end, through connecting with groups, to joining with an entire community at the other, defines who we want to connect with. When we think about where we might choose to make these social connections we might consider a variety of spaces; the privacy of the home, a gallery, or open public spaces such as our parks. But we also consider retail environments. Retail environments are so well-suited to accommodating our social needs, they are one of our go-to places; emphasising the importance of bricks and mortar stores within our communities.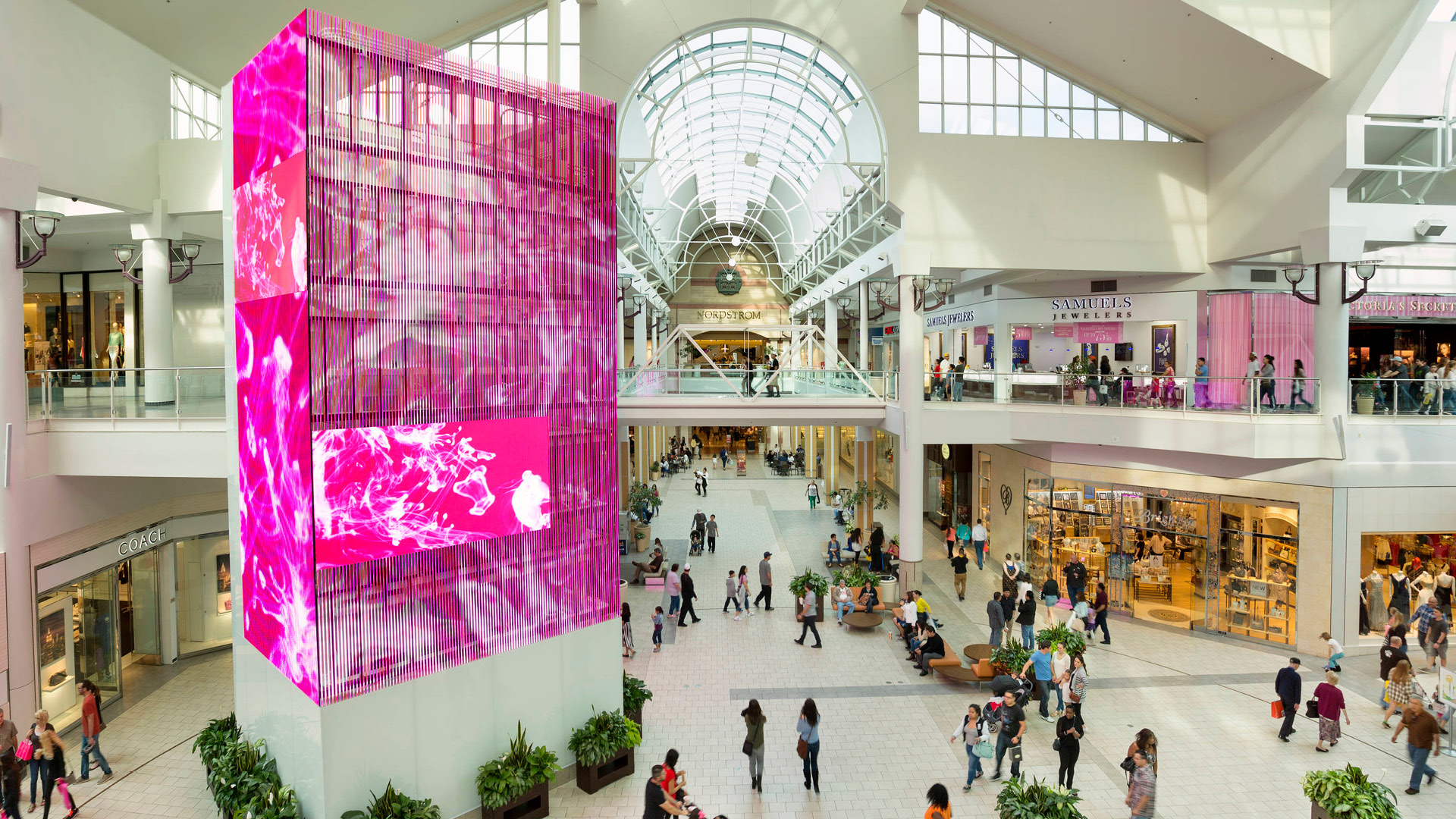 The retail enviroment is an important social space.
Like most retail missions, social missions will always be shared with other objectives. A social mission is never singular. It is always combined with something else but most often with a functional task. For example, a person going to a restaurant with friends will be combining their social objective with the need to eat. This notion continues to remind us that people are complicated and each customer is unique. Consumer motivations are highly complex and retailers need to rise to the challenge in accommodating all types of mission within the retail experience, especially the social.
Industry reports show that people are likely to spend more when shopping with someone else. Therefore, meeting consumers' needs for social experiences within shopping will benefit retailers who build it into their store formats. In fact, those retailers who focus heavily on selling spaces alone are the ones most at risk from online competitor's alluring mix of choice, ease and speed.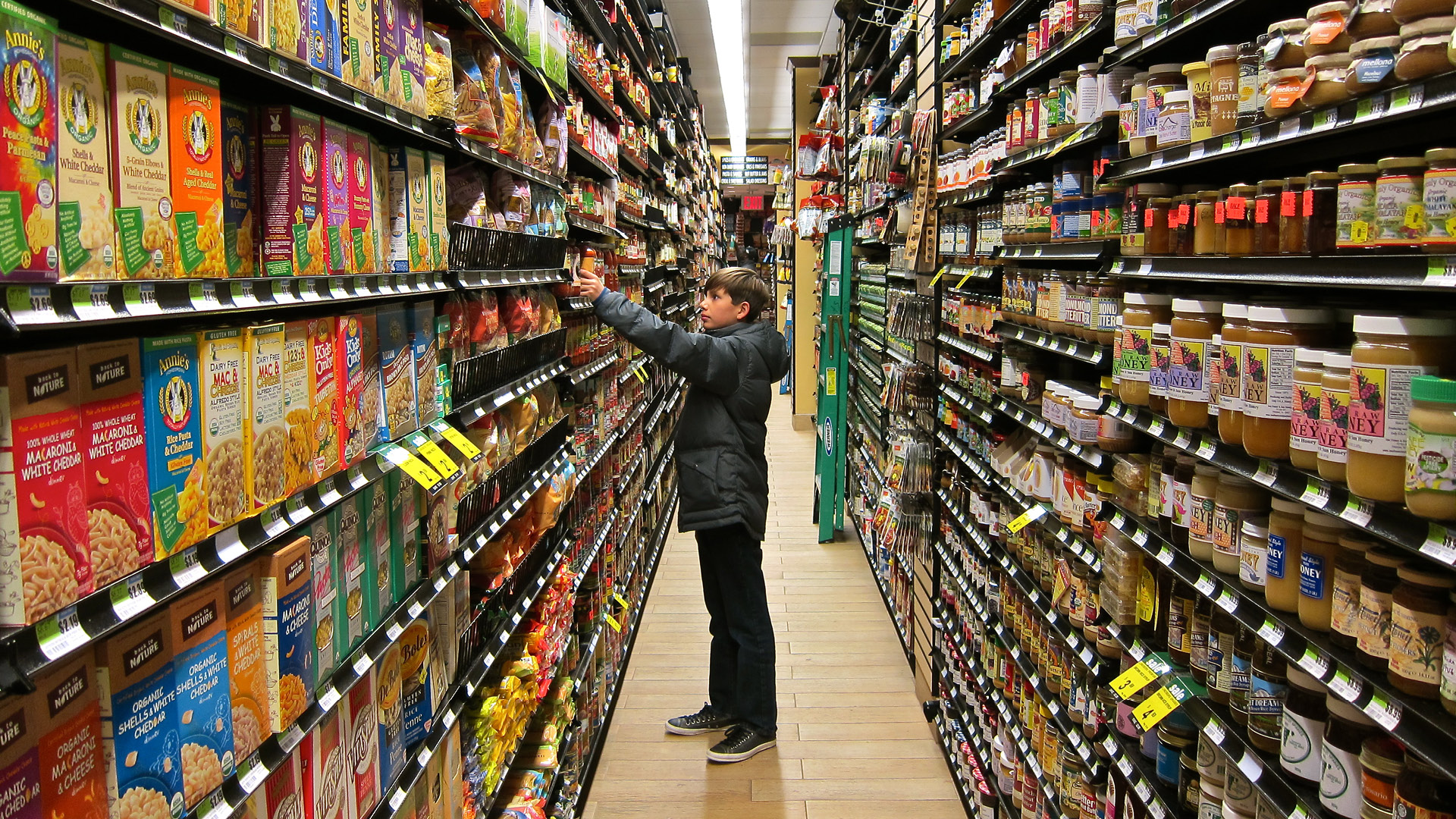 In the era of online the physical store needs to do more than stack them high and sell them cheap.
So how can individual retailers facilitate Social Missions? It is important to recognise that social experiences do not have to be monumental, high cost interventions; they can take many forms. Think about that subtly powerful social gesture of the Starbucks barista writing your name on a coffee cup. To dive deeper into the opportunities, we can extract a deeper understanding of social experience through our 'Spectrum of Social Interventions'. Here, we see that social can be designed into a retail experience on a scale that varies from 'incidental' gestures, such as the Starbucks cup or a polite greeting from the doorman at Harrods; to the full brand immersion of 'the Residence', a pop-up apartment at the John Lewis flagship where consumers could enjoy an overnight stay.We know that by using the Retail Experience Framework can we truly understand what is working well, what can work harder, and where the gaps are. If we look at the social experience through the lens of 'Place' (the customer journey) we can see how social can be integrated at many stages.
MatchesFashion.com leverages the social experience within the 'Consult' stage. In its new Mayfair store it allows customers to reserve a personal shopping suite, where a fashion consultant 'styles' them and their friends while they socialise with one another. We see how Apple – taking clear references from the library and the park - integrates the social experience into the 'Transact' stage of the customer journey. Having removed the traditional service desk, staff and customers have informal side-by-side interactions on park-like benches in a large, airy public space. Nike fuses social into its customer journey through its ever-popular run club, amplifying the 'After-Sales' stage to include and encourage group socialisation, community and tribal loyalty.
In whatever way these social touchpoints are executed in store, it is crucial to remember that social for social sake does not have longevity. Any social intervention needs to align with the brand values in order to be authentic.
It is almost impossible to understand the exact nature of a customer's mission when they enter a retail store. However, retaining a close focus on the dynamics of social within the retail experience will help to deliver that all-important engagement with many customers. By considering the incidental (light gestures) along with the immersive (monumental interventions), there is plenty of opportunity for retailers to create successful social spaces. As we have explained throughout this series, retail is at its most powerful when the customer's experience is layered. The impact of including a social aspect can be huge, whether the intervention is big or small.
This article is an overview of Episode 04 of Quinine's webinar series on the topic of 'What is Experiential Retail?'. Subsequent webinars will take deep dives into the remaining three experience 'realms'. Details of all other titles and earlier webinars can be found here: