The Escapist Experience

In Episodes 1 to 6 We have looked at Quinine's Experience Framework, how the physical retail experience needs to work, and how the Functional, Social, Educate and Entertain missions fit into this. Here, we will examine 'Escapist' customer missions, where people shop for the sake of it, or just to be immersed into the retail landscape for a few hours. We'll unpick the reasons for escapist missions and consider their significance. Highlighting examples, we will show how the Retail Experience Framework can help retailers to provide escapist experiences for customers customers using Experiential Retail Design.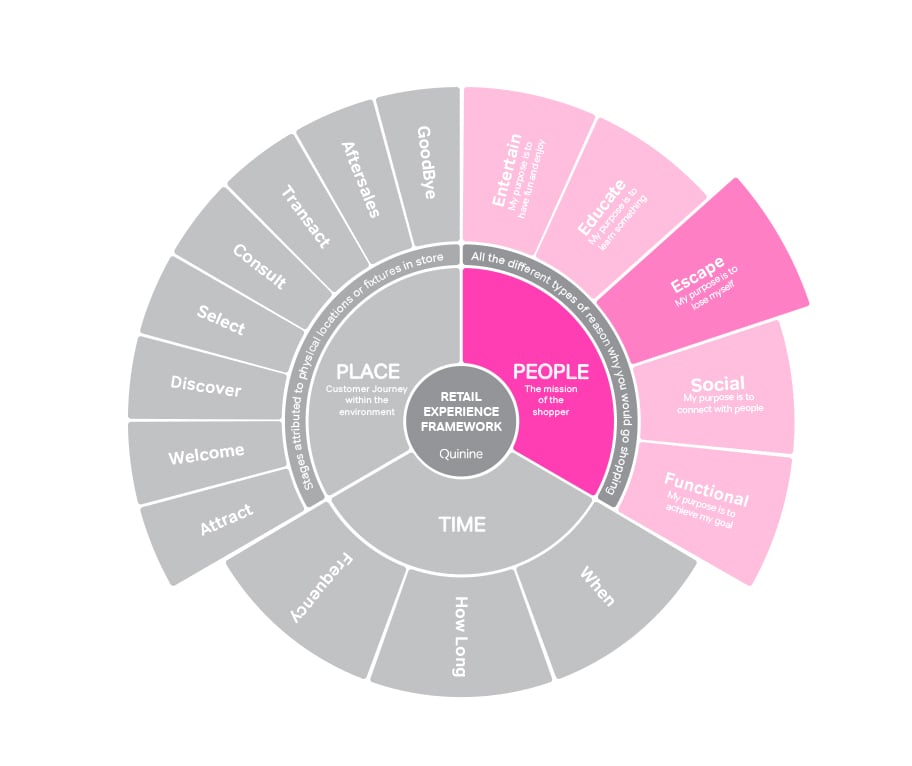 Key highlights from Episode 07
Escape in retail goes well beyond the emerging presence of wellness on the high street. Escape in retail is about customers forgetting that they are shopping.
Escape retail experiences can not be designed. These are a result of delivering an exceptional and immersive Functional, Social, Educational and Entertain experience, or a mixture of all of these.
Very few retailers today deliver escape experiences in store. By 2025 retailers will all need to focus on creating and maintaining experiences that result in Escape if they are to build meaningful relationships with their customers.
If you would like to know more about Quinine and how design research can positively impact your customers' in-store experience, please get in touch.