The Entertainment Experience

In Episodes 1 to 5 We have looked at Quinine's Experience Framework, how the physical retail experience needs to work, and how the Functional, Social and Educate missions fit into this. Here in Episode 6, we will investigate 'Entertain' customer missions. These are curated events or participation opportunities in store. Using examples, we will demonstrate how the Retail Experience Framework can help retailers to provide entertaining experiences for customers, while making the in-store journey more fun, and enjoyable.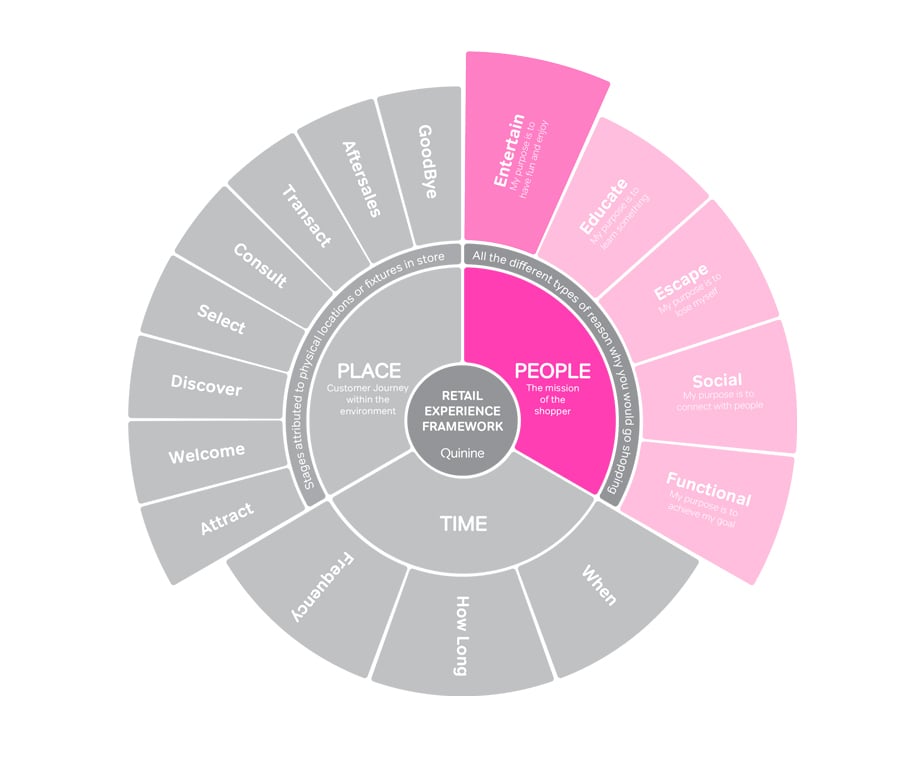 Key highlights from Episode 06
Entertainment for entertainment sake does not work. Entertaining experiences in store must be an integrated and natural component of the brand story.
Fun should be used to engage customers. It should be applied to the whole customer journey and not be limited to singular, isolated moments.
Entertainment in retail should not be a temporary moment. Entertainment in retail must be supported as a long term integral component of the store format.
If you would like to know more about Quinine and how design research can positively impact your customers' in-store experience, please get in touch.