The Educational Experience

In Episodes 1 to 4 We have looked at Quinine's Experience Framework, how the physical retail experience needs to work, and how the Functional and Social missions fit into this. Here in Episode 5 we take a deeper dive into the Educational experience we will tackle 'educational' customer missions. These are retail experiences that also offer self-improvement or learning opportunities. We look at how they work and their value to retailers. Using real-life scenarios, we will show how the Retail Experience Framework (introduced in Episode 01) and Experiential Retail Design can help retailers to provide educational activities for customers that provide new and exciting reasons to go into store.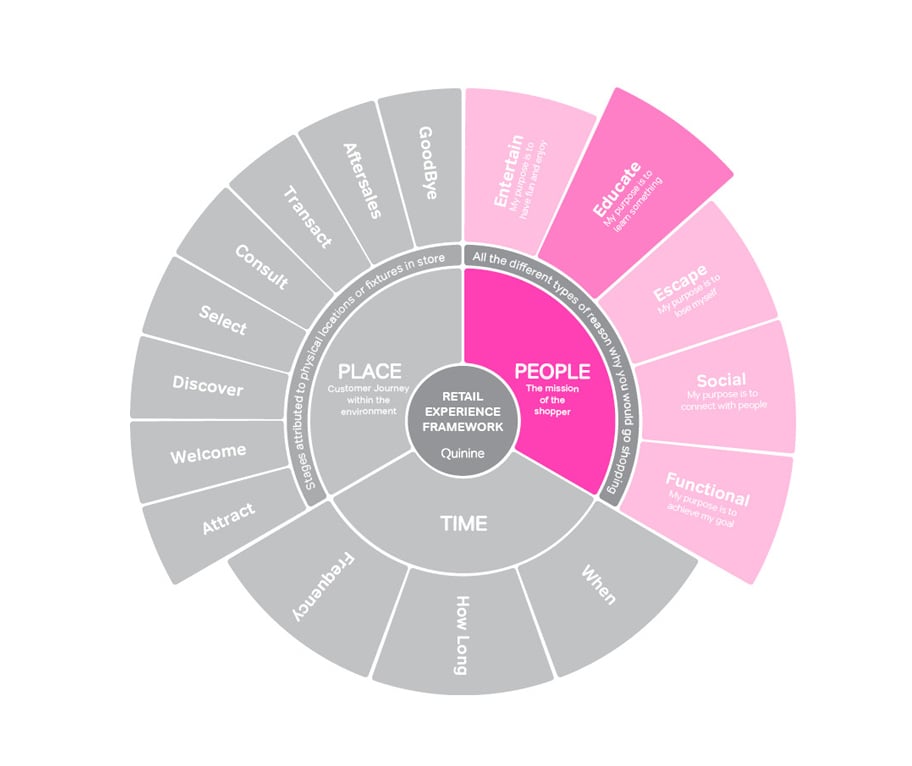 Key highlights from Episode 05
Retail stores are the new form of educational institution. They are perfectly placed to accommodate all four ways of learning; Visual, Auditory, Read/Write and Kinesthetic.
Simply informing the customer and raising awareness is no longer enough. The customers expectation is that you will help them improve themselves.
Providing meaningful and appropriate self improvement opportunities to customers will deepen their trust and loyalty with your brand.
If you would like to know more about Quinine and how design research can positively impact your customers' in-store experience, please get in touch.