The Social Experience

In Episode 01, Episode 02 and Episode 03 , we looked at the overarching 'Experience framework', focused in on 'Place and Customer Journey' and dived deeper into the 'Functional experience'. In this episode we are looking at the Social experience.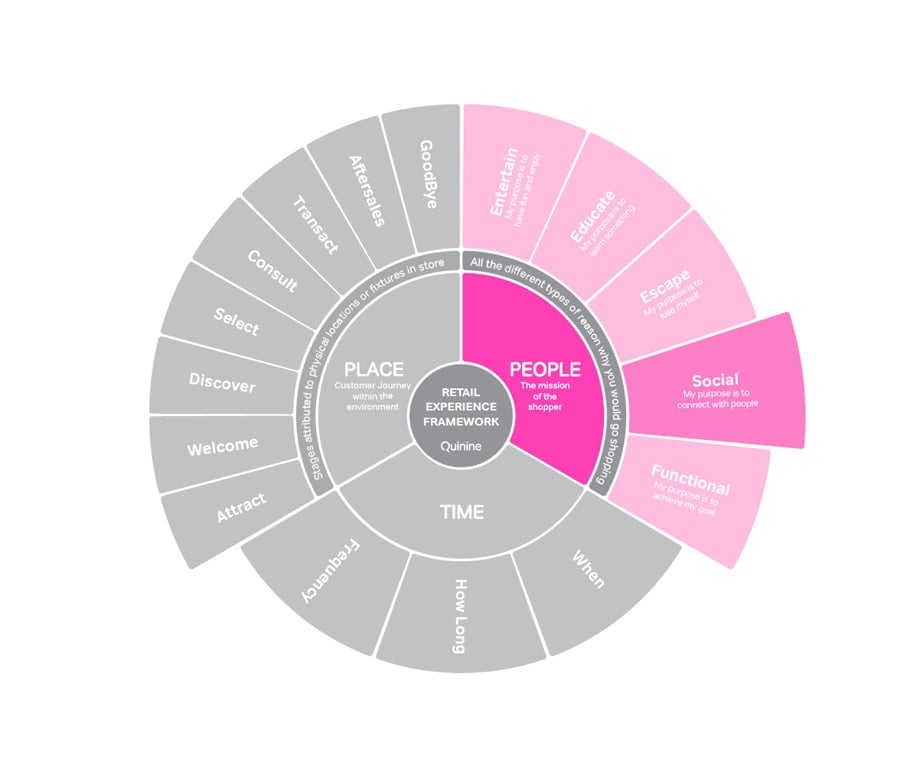 Key highlights from Episode 04
Social is one of the core expectations of a retail experience. Do not replace the social spaces with selling spaces.
A Social Mission is almost always part of a combined mission. Most often accompanied with an element of function, entertain or educate.
There is plenty of opportunity to create successful social missions by considering the incidental (light gestures) along with the immersive (monumental interventions).
If you would like to know more about Quinine and how design research can positively impact your customers' in-store experience, please get in touch.