The Functional Experience

In Episode 01 we set out the overarching experience framework, in Episode 02, we focused in on 'Place and Customer Journey'. In this episode we are looking at the functional experience.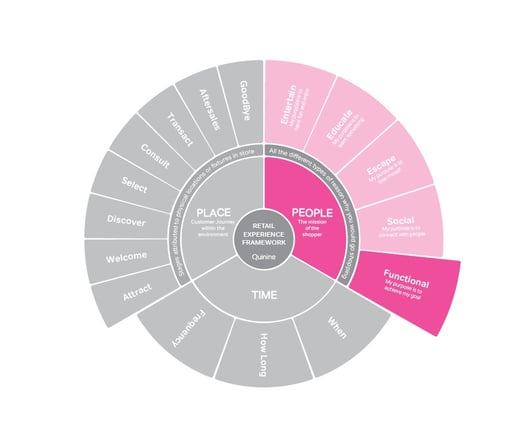 Key highlights from Episode 03
Before integrating multiple experiential realms first meet the expectations of your customers' Functional mindset.
A spectrum of functional missions can range from specific to general. General missions present the greatest opportunity to deliver meaningful and memorable experiences.
Adding Social, Escape, Educate and Entertain layers into the Functional experience will create the most engaging retail solution.
If you would like to know more about Quinine and how design research can positively impact your customers' in-store experience, please get in touch.