Place and Customer Journey
In Episode 01 we set out the overarching experience framework. Here, in Episode 02, we focus in on 'Place and Customer Journey'. We break this central component down into tangible segments and reveal its crucial role in forging an emotional connection with the customer.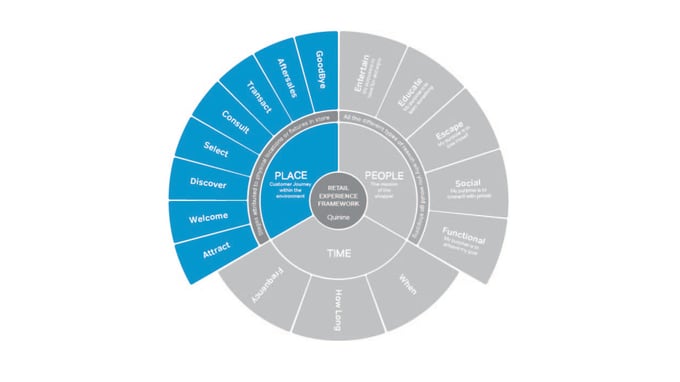 Key highlights from Episode 02
Discover how a store environment can offer customers a positive brand experience beyond transaction
Understand how you can create frictionless customer journeys
Learn how a functional mindset frames all aspects of the customer experience
If you would like to know more about Quinine and how design research can positively impact your customers' in-store experience, please get in touch.